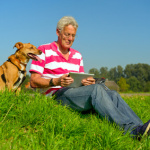 You've probably found this web site because you are looking for ideas about earning extra income or starting a home-based business.
Starting a errand running business may be just the right opportunity for you. After all, it's easy to start up, without investing much money, and earn a solid income.
But …if it's not exactly right for you, there is another site you may find useful, www.extraincomeover55.com, that has dozens of conventional and unusual ways to earn an independent income. Don't be put off by the title, that just reflects the reality of being over 55, when you realize it's getting harder to do strenuous physical work. That's why the focus of the site is on jobs and home-based businesses that are easier on the body.
All of the information at the website is free – and you're sure to find job and business ideas that will have you thinking "Maybe I could do that!" Click here: extraincomeover55.com to discover more.