You've probably found this web site because you are looking for ideas about earning extra income or starting a home based service business.
In addition to a senior errand service, there are several other senior service businesses that can be started for just a few hundred dollars – without going back to school or buying expensive equipment. Here are two examples:
Senior Home Care Business.
Because of the rapid growth in the senior population, home care services are the fastest growing part of the entire health care industry in America. Also, increasing health care costs are fueling the growing demand for more affordable in-home care.
Easy to Start.
A non-medical senior home care business is much easier to start than a home health care business, because it doesn't require skilled caregivers, such as nurses. The market for in-home care, also called "non-medical" home care, is huge, and growing larger every day, as more baby boomers hit 65.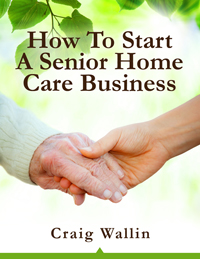 Now is the time to get started, while the field is still wide open. A senior home care business is recession-proof, provides a steady income, and can be started with just a few hundred dollars. If you've dreamed of starting and running a profitable business that improves people's lives, take the first step by reading How to Start a Senior Home Care Business.
 Senior Concierge Business.
As seniors age, they need more help with many of the daily activities that younger folks take for granted, such as running errands, pet care, grocery shopping, driving to appointments, household management, and dozens of other tasks. To provide that assistance to this rapidly growing population of seniors requires a special person called a senior concierge. A good concierge is a capable, resourceful problem solver who is happiest when helping their clients with whatever challenge comes their way.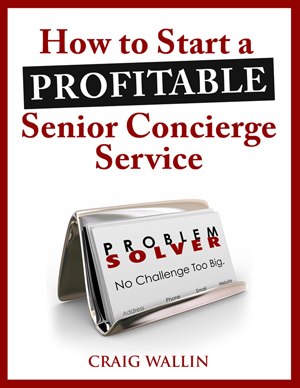 Becoming a senior concierge requires no special training, just common sense, organization, honesty, compassion for elders and above all, a can-do attitude. A senior concierge service can be started with very little money – if you have a car and a cell phone, you're almost there. The rewards of being a senior concierge are great – not just in dollars and cents – but in helping seniors live better lives by helping them enjoy their independence as long as possible. That's priceless.
When you visit the web site, you'll be thinking, "maybe I could do that!" Click here www.seniorservicebusiness.com to discover more.