1. Just what does an errand runner do?
An errand running business helps folks who are busy or unable to run their own personal or business errands. Some errand runners specialize in certain services. For example, one might offer a grocery shopping service, another might specialize in running errands for busy executives, while another might offer a senior errand service for homebound seniors.
2. How much does it cost to start an errand service business?
Most of us already have the two essential tools for an errand business – a reliable vehicle and a cell phone. A home computer with an internet connection is helpful, but many errand runners are now using just an iPad to stay connected to their customers.
3. Is this a 9 to 5 business or a 24/7 business?
Most errand runners set up their schedule and pricing to keep their work day within normal business hours. For example, if your customers know there is a surcharge for after-hours errands, most of them will make sure you're running their errands, like grocery shopping or taking a pet to the groomer, during the day. Many errand runners are even part-timers, working as few as 20 hours a week.
4. What insurance is required?
Your insurance agent can give you specific advice, but in general, you need vehicle insurance that includes work-related use, and liability insurance to protect you against unforeseen events.
5. What is the earnings potential for an errand service business or a grocery shopping service?
Errand runners charge between $15 and $45 an hour, depending on location, with a national average around $25 per hour. Small town and rural errand runners earn the lower rates, while city prices are usually much higher.
6. Will I need any special training?
No, an errand running service is a simple business, and no special skills are required. It does help if you have people skills and are well-organized. If you plan to start a senior errand service, patience and compassion are helpful.
7. How do I find new clients for my errand running business?
Go where your customers are. If you're starting a senior errand service, for example, post a flyer at local senior centers or run a classified ad in the monthly newsletters of over-55 communities. You can also run a free ad at craigslist.org, or set up a free web site at wordpress.com or blogspot.com. When choosing a name for your site, pick one that will help your customers find you. For example, if you live in Kokomo, title your site "errandservicekokomo" so the search engines will find you whenever anyone does a local search for an errand runner.
8. Is there a lot of work in this field?
As executives and professionals get busier, they need more help with their everyday errands. After all, it doesn't make sense for a $200-an hour lawyer, for example, to run errands when an errand runner will do it for $25 an hour. Also, the senior population in America is growing faster than any other group – over 40 million in 2012. That means more seniors need help with the errands they are unable to do themselves, and much more work for errand runners who can provide a grocery shopping service and a senior errand service to take care of those seniors.
9. Are there other services I can offer to increase my income?
If you're interested in expanding your services beyond running errands, and increasing your income as well, be sure to read a new free ebook: 4 Profitable Senior Service Businesses You Can Start On A Shoestring, which explains all the additional services you can offer to current customers and new prospects. Click here: www.seniorservicebusiness.com to get your free personal copy.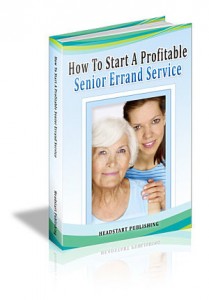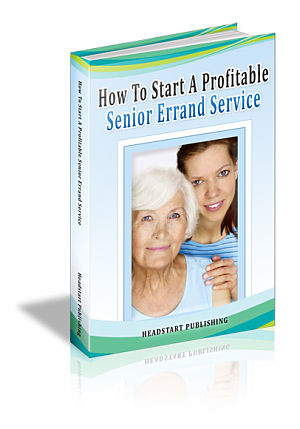 To learn more about starting your own errand service business, read How To Start a Profitable Senior Errand Service."