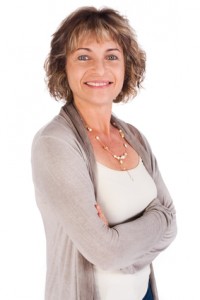 When the economy stumbles, service business barely miss a beat, because the need for basic services is constant through boom and bust. Seniors still need help with their errands, no matter what the economy is doing. Plus – most seniors have steady, recession-proof incomes, so they don't need to cut back in a downturn.
A senior errand business is an important, even critical, service for many homebound seniors who are not able to get around as easily as they used to. They appreciate and welcome your visits when you show up with groceries, a prescription, or take their dog to a vet.
Our book, How to Start a Profitable Senior Errand Service, is the perfect startup guide for anyone interested in helping seniors and making a good living at the same time. It can be a part-time or full time business – your choice. You don't need to spend thousands for a franchise – just a few hundred dollars can get you started.
To learn how you can create a profitable niche business helping seniors with their errands, order a copy of How to Start a Profitable Senior Errand Service, and you'll be on your way. All you need is a reliable vehicle, a cellphone and my startup manual.
FTC EARNINGS DISCLAIMER: The Federal Trade Commission requires the following earnings disclaimer: We make every effort to ensure that we accurately represent the earnings potential of this business, but you have to understand that this is not a get-rich-quick scheme. There is no guarantee that you will earn any money using the information on this web site or in the guidebook we sell. Any information on this web site or in the guidebook is not meant to depict earnings or profits that a consumer could expect to achieve, as your results may vary. I can guarantee that they will vary, as they depend on your work ethic, skills and knowledge, business experience, market conditions and competition, none of which we have any control over. All information on this web site and in the guidebook is for educational purposes only. Use caution and common sense when considering any new business, and get the advice of qualified professionals before acting on this information or making a substantial investment in a new business. We cannot guarantee your success, but we can guarantee your money back within 30 days if you believe this guidebook is not right for you.