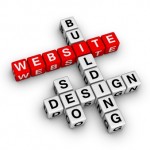 In today's connected world, a web site is an essential marketing tool for any business and even more so for a senior errand service. Whether you offer senior errands, grocery shopping services or a pet taxi service for seniors, a simple web site can help you find new customers and keep in touch with existing customers.
The three primary goals for your new web site are:
Market your product or service to new and existing customers.
Educate consumers about your product or service.
Help new and existing customers find you.
If you're new to creating a web site, it is important to make a list of what you hope to accomplish before building your site. For example, do you want to make it easy for new customers to learn about all the senior services you offer? Or do you want to post a price list and service agreement that a customer can print? Most basic web sites include a FAQ page that contains all the frequently asked questions and answers about your services, a contact page with both phone and email contact information, a page listing services, and a page or more of testimonials from happy customers. It can be helpful to study other errand service web sites to see what others are offering. Find them with a web search of the phrase "errand service."
If you're like most new business startups, your marketing budget ranges from zero to tiny. Why not harness the power of the internet to build your business, without spending a lot of money, with one of the companies that offers not only affordable hosting services, but also free help to create your web site.
Of course you can find companies that offer free web site hosting, but here's why you should use paid hosting.
 You can use your own domain name, such as "dallaserrandervice.com," for example. This means you own the name, which helps you rank higher in the search engines.
 Most free hosting services only give you a "sub-domain", like "myerrandservice.blogger.com." This makes it more difficult for the search engines, like Google and Bing, to find your site. This means fewer potential customers can find you as well.
 Paid web site hosting is quite inexpensive, and you will get more space and speed, in addition to better tools and resources to create and maintain your site.. More design options. Using paid hosting will allow you to choose exactly the right design for your business instead of being restricted to the limited choices from free hosting services.
 No ads. Free hosting companies run ads on your web site. That's how they make money even though your web site hosting is "free." But ads are distracting and may cause visitors to focus on the ads, not your message.
I'm a big fan of WordPress to build a web site. Although it started as blogging software, WordPress has now evolved into a sophisticated, yet user-friendly site builder that can be easily tailored to meet the needs of almost anyone. With free designs, called themes, and free help from a huge forum of other users and pros, it may be the best way to build your web site. In addition, there are hundreds of free "widgets" and "plug-ins" that can be added to a WordPress site to provide features like videos or customer surveys.
As your business grows, you can easily upgrade it to meet your needs, as it offers plenty of flexibility for even the most demanding users. Even if you're not a tech-savvy person, maintaining and adding to your site is easy for most users to do themselves. I use Bluehost to host this web site, because it's so easy to use, with a free domain name, 1-click automatic WordPress installation, free email accounts and great customer service by phone or chat 24/7. I highly recommend using Bluehost for your first web site. Click this link to get a special discount off the regular price.